Birr Castle Gardens, County Offaly
The gardens at Birr Castle, though large by any standards, exude an atmosphere of intimacy as well as grandeur. They extend across 150 acres of an eighteenth-century 'Brownian' demesne park whose lake, rivers, woodlands and sweeping open spaces are adorned by an outstanding collection of nearly 2,000 species of rare trees and shrubs, many grown from seed collected in the wild. Some of Birr's varied delights include the Walled Garden with its impressive formal layout, the Victorian Fernery, the Lagoon Garden, an arboretum, the High Walk and the River Walk, while the focus of the whole layout is the splendid Gothicised castle which stands with its back to the town gazing out over the parkland above Vaubanesque fortifications and terraces. Birr's best-known feature is undoubtedly the great Gothic frame of the 'Leviathan', the world's largest nineteenth-century telescope - one of the many achievements of a remarkable family whose varied tastes over fourteen successive generations are reflected in the development of this magnificent parkland garden.

During medieval times the castle and demesne of Birr belonged to the O'Carroll's, rulers of Ely O'Carroll, a territory covering about 160 square miles. In 1620 it was granted to Sir Laurence Parsons, an English adventurer who had made good in Ireland. Parsons laid the foundations of the town and built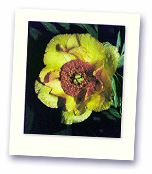 the core of the present castle which was later reconstructed and enlarged after suffering damage during the wars of the seventeenth century.
The park began to assume its present appearance in 1778 when Sir William Parsons began digging the lake and planting beech trees in the prevailing landscape style of the time. This work was continued by his son Sir Lawrence Parsons (1758-1841), an enlightened and liberal-minded patriot who became the second Earl of Rosse upon the death of an uncle in 1807. Much of his energy was devoted to improving Birr after he retired from politics in 1800, disheartened with the Act of Union. He turned the old house back to front so it faced the park, heightened and crenellated it in the Gothick style, laid out a new avenue, built the suspension bridge over the River Camcor, created the Walled Garden as it exists today, and planted a great many trees. If lack of money ever limited the demesne's development, it certainly ceased to be a factor after 1836 when the property was inherited by his son William, the third Earl of Rosse (1800-1867).
William's wife Mary was heiress of the Fields of Heaton outside Bradford and it was with her enormous fortune that the third Earl was able to build his famous telescope between 1841 and 1844. During the Potato Famine the Countess financed the employment of over 500 men in the demesne - enlarging the lake, constructing the stable block and the keep gate, and digging the massive mock military-style 'star fort' in front of the castle, designed by her uncle Colonel Myddleton, a veteran of the Peninsula War campaign. An impressive fernery was built in the 1850s but after this no new additions were added to the demesne for over half a century.
While the third and fourth earls of Rosse were principally interested in astronomy and engineering, the fifth and sixth earls were devoted to developing the gardens at Birr. After he inherited in 1908, the fifth Earl flattened the moat between the castle and the river to make garden terraces and planted fine trees and shrubs along the banks of the Camcor, including a collection he had purchased at the sale of Sir Harry Veitch's famous London nursery in 1914. Included within this collection were a number of Wilson introductions from China; an exceptionally rare Carrierea calycina, specimens of Rhododendron yunnanense and a very fine Magnolia delavayi still survive today.
> > > Read the concluding part of this article