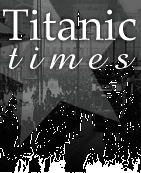 Belfast, 1912
By 1912, the population of Belfast was nearly 400, 000 compared with 174,000 in 1871. The city had a thriving industrial economy with flourishing textile and shipbuilding trades. Electric trams had been introduced as public transport in 1905. The motor car had made its first appearance in 1895 but as archive photographs attest, the car was still in its infancy as a mode of transport in Belfast. Belfast city centre was no longer residential, the Georgian townhouses in Donegall Place became shops and business premises for firms of accountants, solicitors and offices for city merchants. Owners of vacant business property in the city centre advertised the merits of their buildings by drawing attention to availability of space for stagecoaches and horses:
---
CENTRAL BUSINESS PREMISES
To be let from 1st May next, the commodious house, No.33 May Street.
Corner of Joy Street very suitable for Offices and Warerooms,
Stable and Coach house attached.
---
Social status was rigidly defined with a large working class employed in linen and cotton mills, factories and in Harland & Wolff, the shipyard. Manual labour, trades and clerical posts were open to men; dressmaking and shop assistant positions were open to women:
---
Apprentice - Smart, intelligent Boy (15)
wanted to serve 3 years,
Hardware and general trade; extensive business, good training.
Dawson's, Maynooth.
---
Belfast Wholesale Paper Merchants require Apprentice at once
- young man of good address and appearance;
first-class opportunity to learn business.
State age, experience (if any) and references to A.D. 1383 this office.
---
Costume sales - Wanted a thoroughly experiences Saleswoman for the above.
- Apply Anderson & McAuley, Ltd, Donegall Place.
---
General servant wanted 1st May;
Protestant; good references and understands her duties; family small.
Address E.R. 1031, this office.
---
Men and women left school at 14 and many were employed as domestic servants by middle and upper class families. There were agencies who recruited suitable staff for domestic service in wealthy middle and upper class households. Agency advertisements quoted yearly salaries and usually specified the desired religion and gender of applicants:
---
Miss Macoun requires good Butler and Upper Housemaid:
Protestants and well recommended;
also Housekeeper for large establishment.
Registry, 11 May Street.
---
Mrs Glass's Established Agency requires Parlour-maid (£24),
House and Parlour Maid (£20) good Plain Cook (£30),
50 General Servants; highest wages given.
---
Wanted a Cook (£20), House-Parlour Maid (£16),
Housemaid-Laundress (£16),
same house, Newtownbreda district. Mrs Davis Registry.
---
Mrs Nesbitt requires young Cooks and House-Parlour Maids (Protestants),
Generals for Bangor, Helen's Bay, Holywood, and city.
Agency 60. Fitzwilliam Street.
---
> > > Belfast in 1912 continued
[ Back to top ]